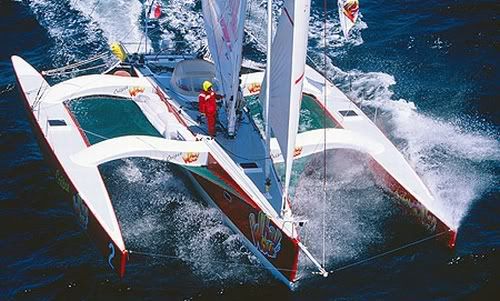 Gee Dad, now what are we going to do? We're going to Euro-Disney.
With only 235 nm to go,
Les Escoffiers
are a sure bet to be the first to hit landfall in Salvador on their Open 50 multihull, "Crêpes
Whaou
".
Who said that multihulls suck?
You know who you are.

Via Scuttlebutt Europe.