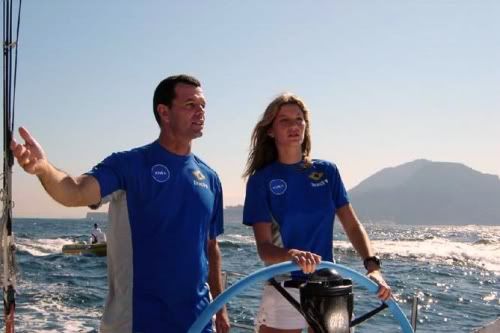 She's no soccer mom! Giselle takes a turn at the helm for Brasil 1.
I better watch out, Mrs. Horse won't take kindly to the wahines being posted by yours truly. I don't want to become a gelding!
This around the world event kicks it out of the gates tomorrow.
Via: Tim "Wetass" Zimmermann.

Links: The Wetass Chronicles | Soccer Mom Central Race Command