Many of you know that I have a special place in my heart for skiffs. Some critics, OLE, look at these as not being boats. Okay, I concede that you aren't going to take your Aunt Martha fishing on it, but what a rocket! A big plus for me is that this boat can be built at home.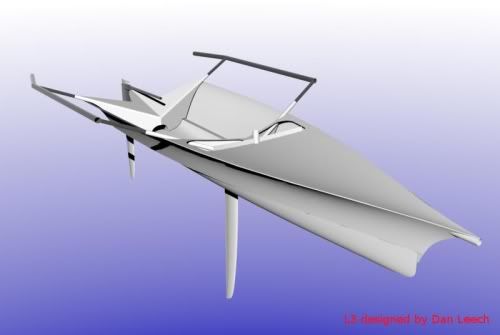 The new R Class hull designed by Dan Leech.

Here she is ready to go.
The new lady is introduced to her admiring public. She seems to be watching her weight coming in at a mere 29kg. Atkins? South Beach? Nope, Kiwi!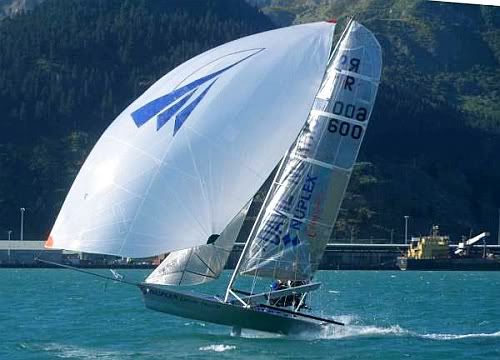 Sorry Aunt Martha, you can't come!
Look at her go! She makes me weak in the knees, how abou you?.