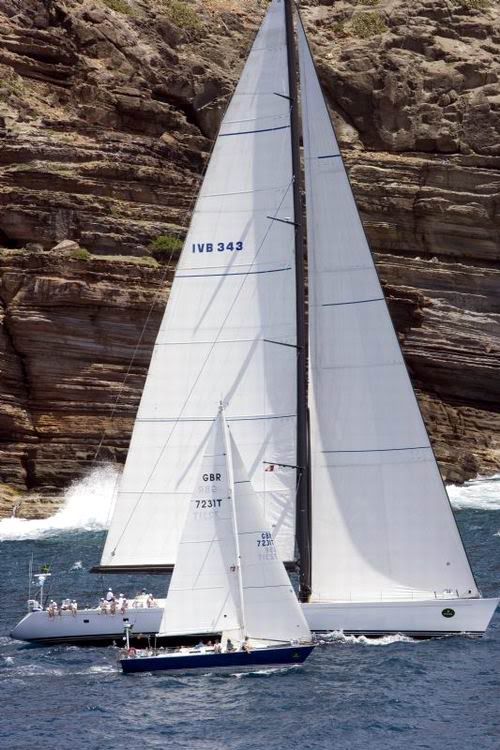 Swan 80 Nephele dwarfs the J/42 Sky Hunter under Shirley Heights.
Nephele and Sky Hunter took part in the
Rolex Antigua Sailing Week 2006
.
I don't know about you, but I don't like being that close to a shore that looks like Shirley Heights...especially with all that sail area!
Via Regatta News. | Photo: Daniel Forster/Rolex