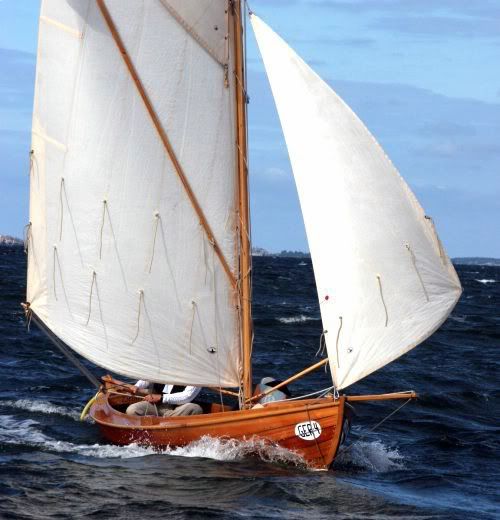 There is nothing as beautiful as a wooden boat.
This photo comes from last year's Raid Finland. Raid Finland is a yearly week long distance adventure race for 4.5-7.5m traditional and classic open craft powered by sail and oar.
Raid Finland celebrates its 5th year. The Event will start on July 8th in Helsinki and follow the inner-coastal route thru the town of Porvoo to Lovisa ending on  July 14th in time for the the Lovisa Small Ships Race. One of my goals is to participate in this race.
Tags: raid finland, openboats, sailing race, sailing, wooden boats
Powered by Qumana