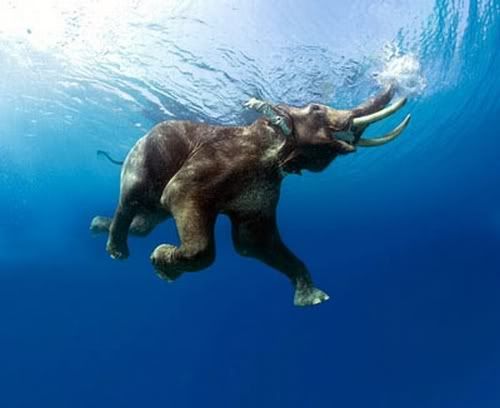 Above is a great photo by Steve Bloom of an elephant swimming in the Andaman Islands.
I love swimming. When I lived in Hawaii  full time I would swim before I went to work and then
again at lunch. Unfortunately it's a tad but chilly in the waters off of San Francisco and I'm not
a fan of chlorinated water so I don't get to swim as much as I used to.


In case you thought the photo above was photoshopped here is a video for your
viewing pleasure.
You've got to love swimming elephants.

Hat tip to Bits and Pieces. See more at the Daily Mail.
Powered by Qumana