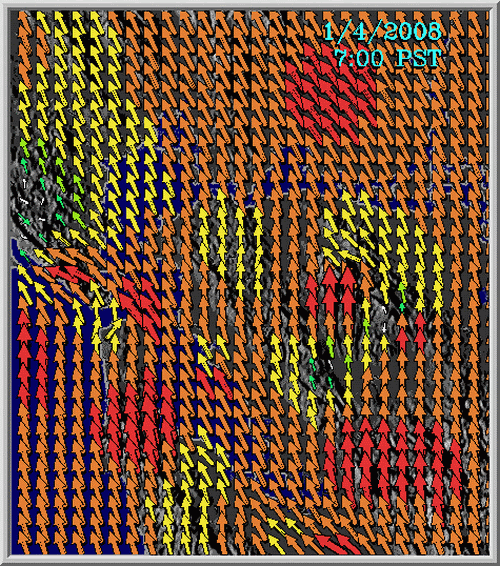 Click on the image above to see close to wind patterns for the
San Francisco Bay Area.

Puffy, would you really sail in these conditions?
I'm with Edward, it's checking the dock lines only or in
my case making sure my boat is tied down securely to
it's trailer.

P.S. Bonnie, I also wish I was back in Hawaii!

P.P.S Have a good time at the virtual party, I see
you've already got the hat.

Technorati Tags: weather
Powered by ScribeFire.