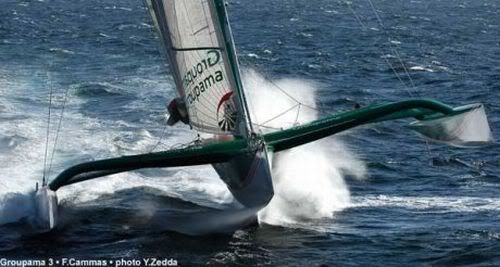 After the victorious arrival of Francis Joyon in Brest, the
crew of Groupama 3 announced that they are going for the
gold, Trophée Jules Verne. If everything goes as planned
they could leave their home port of Lorient on Wednesday
January 23rd. Read more here.

Scuttlebutt via SeaSailSurf.

Technorati Tags: sailing, multi-hull sailing, trimaran, groupama 3


Powered by ScribeFire.