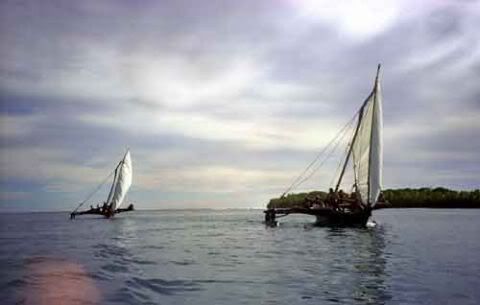 Puluwat sailing canoes coming home.
From Guy (Guy is "The Yellowstone guy."):
LONG AGO AND FAR AWAY I WAS AN ANTROPOLOGY PROFESSOR.
You should locate and read "East Is A Big Bird" by Thomas Gladwin. The detail of the canoes, the seamanship, and the sheer balls of the navigators is telling of the seafaring wanderlust.
-- I loved the map of your last post.
Thanks Guy, I ordered it today from Amazon.
Cheers, Joe
P.S. Wahines to come.
Technorati Tags: puluwat, puluwat sailing canoes, east is a big bird, sailing canoes