She does it again! Ellen and her team set a new record of 1 day, 3 hours, 23 minutes and 29 seconds from St Nazaire to St Malo, France for the Maxi class.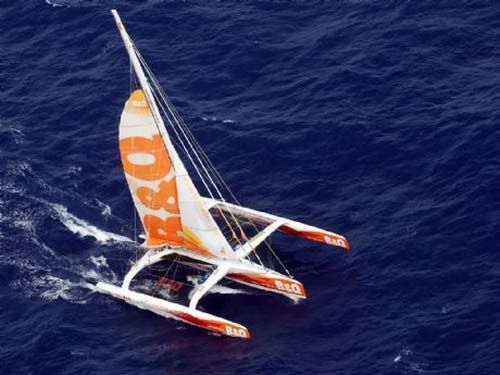 Ellen MacArthur's sailing machine B&Q as she left St. Nazaire.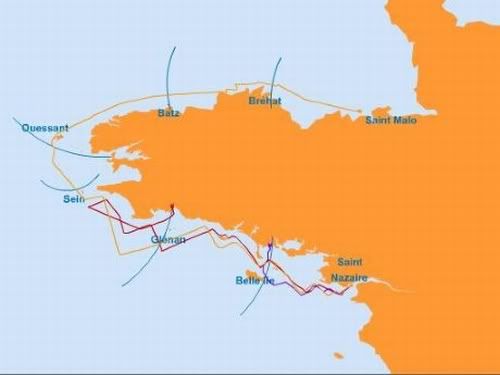 The route from St Nazaire to St Malo.



Ellen MacArthur and her crew. Loik Gallon, Charles Darbyshire, and Rudi Steiness.
The guy who took the picture is, photographer, Christian Pollet.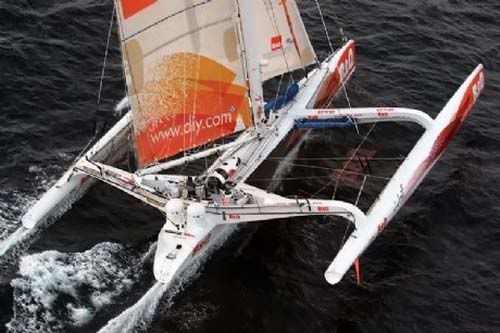 B&Q smashing the record at the end her dash.
Isn't that funny, Do It Yourself dot Com on the sail.

If Ellen doesn't watch out she just might wake and be the best fuc*ing damn sailor around. For crying out loud, do you know any other celeb sailor with more tenacity and guts?
Rah, rah, rah....yeah I know I'm cheerleading again...so what!
Team Ellen.

Photos of B&Q - Image © Jacques Vapillon / DPPI